I have a seriously ridiculous LOVE of buying clothes. It's crazy. I try not to buy too many, and I go through my wardrobe each season and donate the things I know I don't wear enough. But I still LOVE to add to my closet. Unfortunately, since gaining 10 pounds in the last year, not as much of my stuff fits me, or at least it doesn't look as good as it once did. LAME!! I'm trying to go through my clothes and put together different combinations to make new outfits. It's hard.
This summer I've been way lazy with my clothing styles. I feel like I really do try sometimes; when I DO try, I tend to get compliments. But seriously, I've been SO lazy this summer. My outfit usually consists of the following:
And one of the following:
Cargo pants similar to these from Kohls
Boot cut jeans similar to these from Kohls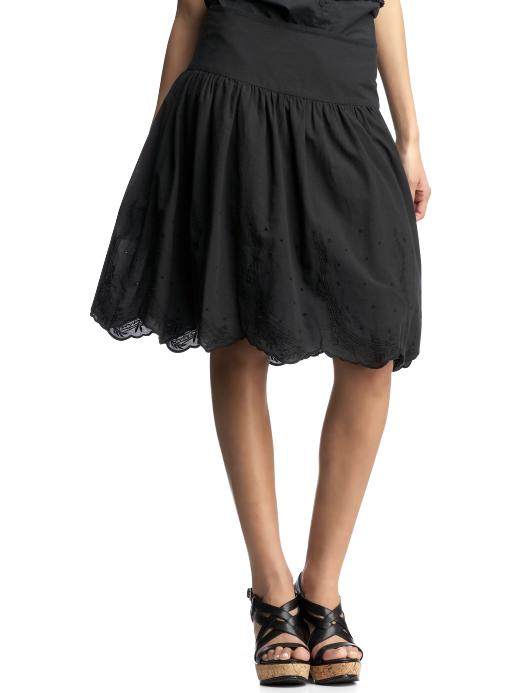 This style of skirt (fitted at hit, then flounce) from Gap in a purple/blue batik print
And I usually pair it with a long, beaded necklace. Sometimes a short, multi-strand beaded necklace. And that's what I wear 75% of the time. It's not bad, but it gets boring pretty quickly.
I've been reading
Alyson is Neat'
s blog, and I'm hoping that I can be inspired to go through my clothes and put together some interesting outfits. Alyson is going a year without shopping for clothes; she has more clothes than me, for sure, and she and her friends swap clothes (to borrow or for keeps) and she has such a cute look. I need to work harder. I'm bored with my clothes, but it's not like I need to buy more. I just need some better ideas.
I wish I had a group of galpals here so I could do another clothing swap!! Those are pretty much the best things ever.